What does bring the world together? Some would say that food is the universal language that crosses borders. Others might say love, or something stupid like sports. At Channel 13, we believe that there is one thing more powerful of an international glue than all of the above put together: music.
Music is what moves us. EDM, however, is what really moves us. For decades, house music has taken the world by storm, with new acts representing new countries each day. Channel 13 invites you to party like a world traveler as we take you across six continents and over twenty-five countries of house.
North/Central America
Frankie Knuckles in action, courtesy of Toledo Blade.
United States:
The house movement arguably originated in Chicago during the late 70's, as a response to the fall of disco. Using disco, R&B, and other records that would have otherwise been discarded, legendary DJ and producer Frankie Knuckles created mixes of his own by combining these traditional tunes to more techno-inspired beats. The house movement eventually found its way in the New York nightlife scene, along with some of the brightest clubs in Detroit, whose Motown influence only catalyzed the funky, early sounds of house music.
To read more about the complex, early history of house music, click here!
Notable artists: Frankie Knuckles, Ron Hardy, Green Velvet, Moby, Honey Dijon
Toronto-born DJ Alice Glass, courtesy of James Alan Duran/BE IN A BAND OR DIE.
Canada:
With influence from their neighbors down south, Canada developed their own fancy for house. Starting in the 80's, DJ's began pulling from a house subgenre that was already taking on in Chicago called deep house, using already popular house tracks (usually originating from Chicago), and combining more funk/soul tracks instead of traditionally faster BPM disco tracks.
Notable artists: Alice Glass, Kaytranada, Peaches, deadmau5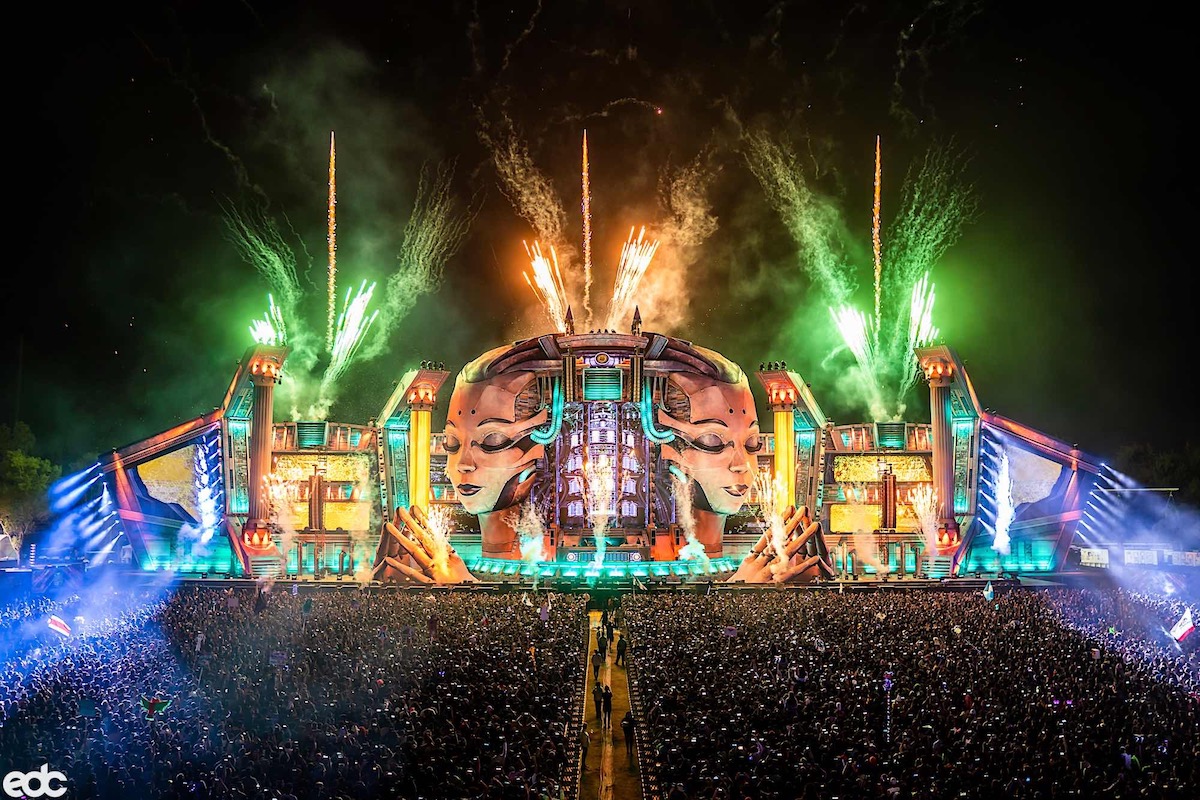 Electric Daisy Carnival in Autódromo Hermanos Rodríguez, Mexico City. Courtesy of Ivan Meneses.
Mexico:
The history of electronic music in Mexico actually goes as far back as the 60's, with the first national electronic music laboratory opening in the country in 1970. Through this enthusiastic and immediate access to experimenting with the genre, DJ's over the course of decades embraced the fast-paced BPM's of house music and complemented it with traditional, quick-tempo acoustics (i.e. mariachi).
The love that Mexico developed for house and the composition of electronic music worked its way down the border, reaching Central America and exploding at its point.
Notable artists: Zombies In Miami, Loris, Jessica Audiffred
Three-man dub collective, Suns of Dub, courtesy of rootfire.net.
Jamaica:
The distribution of house music from both the United States and from Latin American countries was celebrated alongside the creation of digital reggae in the 80's. With the experimentation of pre-existing house tracks, Jamaican DJ's created "dubbing," their own subgenre within house focusing on bass, instrumentals, and usually, the DJ's own vocals.
Notable artists: Roots Radics, King Tubby, Suns of Dub, Scientist, Walshy Fire
A sample of house music from Panama, courtesy of producer/DJ Csurt.
Panama:
The club scene thrived across Central America, most notably in Panama during the construction of the Panama Canal. Late-night, Panamanian workers who were previously accustomed to Latino house were now being introduced to reggae-influenced mixes created by Jamaican migrants also enlisted in the canal's construction. This combination of Carribean sound with predominantly Spanish lyrics and instrumentals created the reggaeton EDM subgenre.
Notable artists: Csurt, Avidel
South America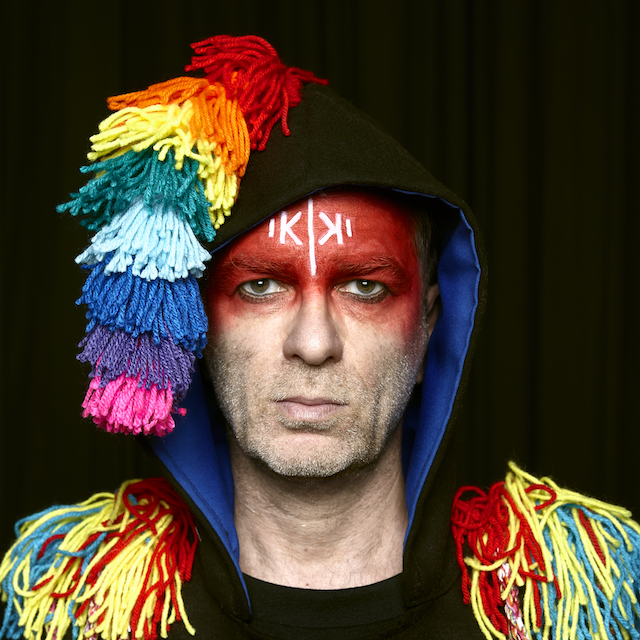 Electronic/folk producer King Coya; photo courtesy of ZZK Records.
Argentina:
Known as the birthplace of tango, Argentina was quick to embrace the fast-paced rhythms and fun nature of experimenting with electronic house sounds in their nightclubs. Crossing folk, pop, and tango tracks with electronic and funk subgenres, EDM production companies began popping up across Buenos Aires. This includes the founding of ZZK Records in 2005, which is often considered one of the pioneering EDM production companies in the continent.

Notable artists: King Coya, Heatbeat, HIIO
A sample of desande production from Sao Paolo-based duo, TwoLowz.
Brazil:
The term "desande" was used among rave-goers at the start of the 2010's to help determine where the next biggest underground "misstep" was brewing. Desande production, a clash between tech house and big room, "...pivots around slick, multilayered basslines, bold kicks, catchy build-ups, minimal key lines, loads of vocal shots, and the groove..." The subgenre has since defined the nightlife scene across Brazil, with many of the DJ's pulling from their blue-collar upbringings as inspiration for more free-spirited production.
Notable artists: Alok, Vintage Culture, DJ Dolores, Anna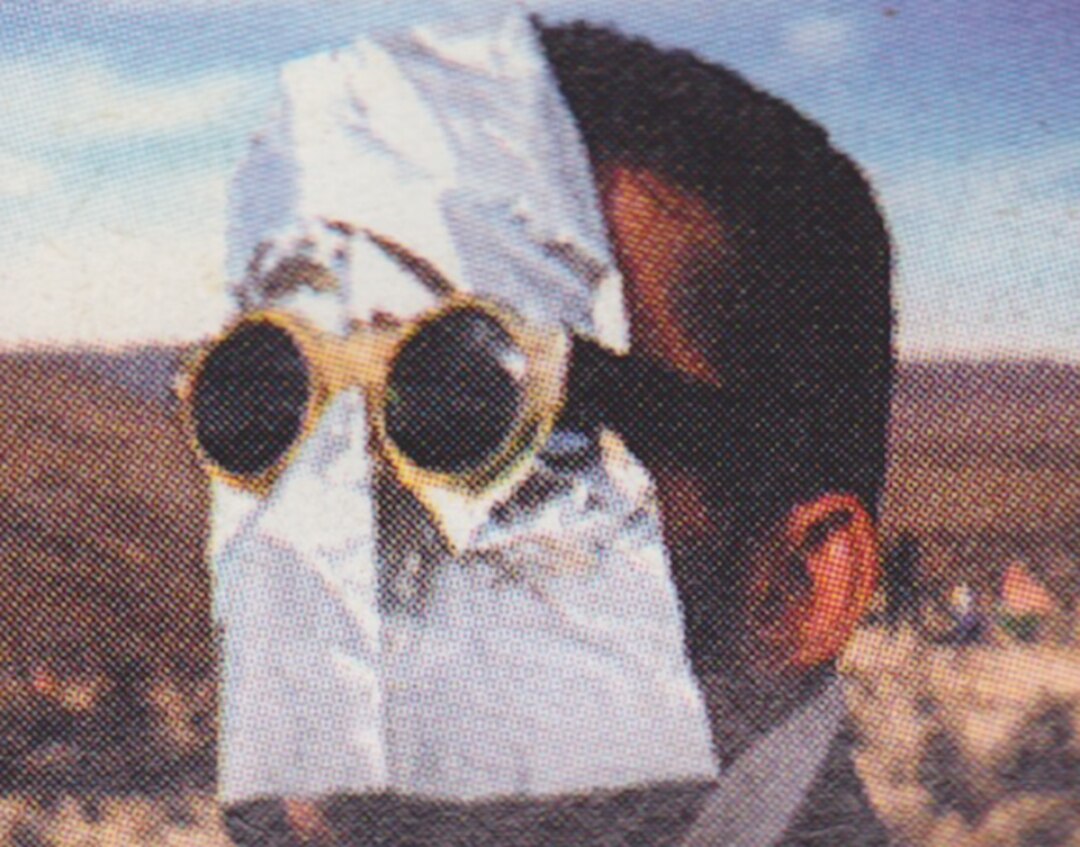 A rave-goer protecting their eyes during the 1994 eclipse in Arica, Chile; photo courtesy of Katja Gowin/Red Bull Music Academy.
Chile:
The first national rave in Chile occurred on November 3rd, 1994 during a solar eclipse. Due to the country's clear sky and proximity to the ocean, Chile became a hotspot internationally for those who wanted to see this extraordinary sight. DJ's and producers used this natural phenomena as an opportunity to promote a night rave, with world travelers being given a once-in-a-lifetime chance to listen to electronic tracks for the first time under the eclipse. The legendary status this event achieved inspired many nightclubs afterwards to further promote electronic acts, making it so an astronomical event didn't need to occur in the country for its people to party.
Notable artists: Nicolas Jaar, Marciano, una niña malvada
Experimental electronic producer duo Dengue Dengue Dengue!; photo courtesy of Earth Agency.
Peru:
While the majority of Latin America openly evolved their electronic music scene in their nightclubs and other rave venues, Peru underwent decades of authoritarian regime that outlawed foreign imports, including instruments and production equipment. It was not until the past few years, arguably, that Peruvian electronic music has seen global success. Inspired by Afro-pop and the usage of the cajon, (a traditional Peruvian percussion instrument), Peruvian DJ's have used Latin American house as a rallying cry to bring a country once inhibited from the international movement to party along with the rest of the world.
Notable artists: Dengue Dengue Dengue!, DJ Shushupe, Tribilín Sound
Europe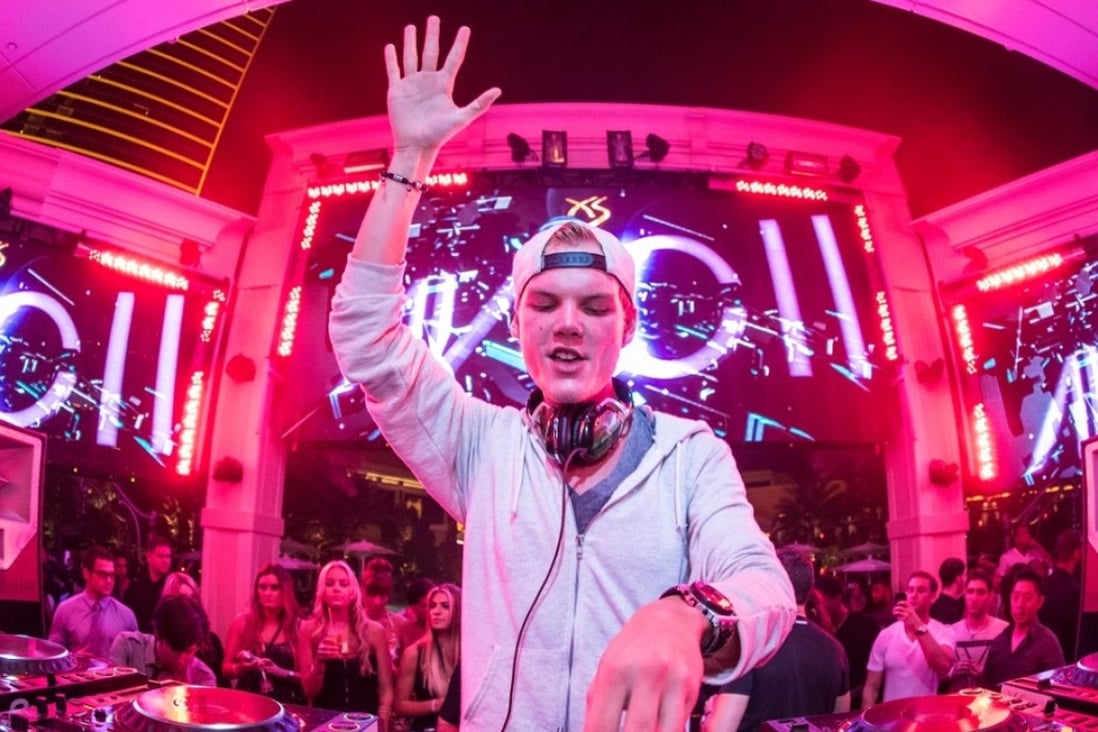 The late and legendary Stockholm-based producer and DJ, Avicii; photo courtesy of South China Morning Post.
Sweden:
Throughout the 90's, house music, predominantly techno, took over the Swedish nightlife scene. Despite many nightclubs being shut down due to Sweden's "Rave Commission," many Swedish producers resulted in opening daytime venues (such as Svaj in 2002) to continue the ongoing phenom of Euro-house music. Swedish house music is often more upbeat, poppy, and widely accessible compared to house music more present in the night raves of today.
Notable artists: Avicii, Alesso, Alcazar, Rednex
A sample of deep house-inspired techno from Flanders-based DJ, Klankwerken.
Belgium:
It is argued by many music historians that Belgium's house music scene is just as, if not older than the United States' legacy in the genre. The consistent love for the genre lead to the creation of new beat, which was the precursor for harder electronic music subgenres such as gabber and hardcore techno.
Notable artists: Charlotte de Witte, Lost Frequencies, Netsky, Klankwerken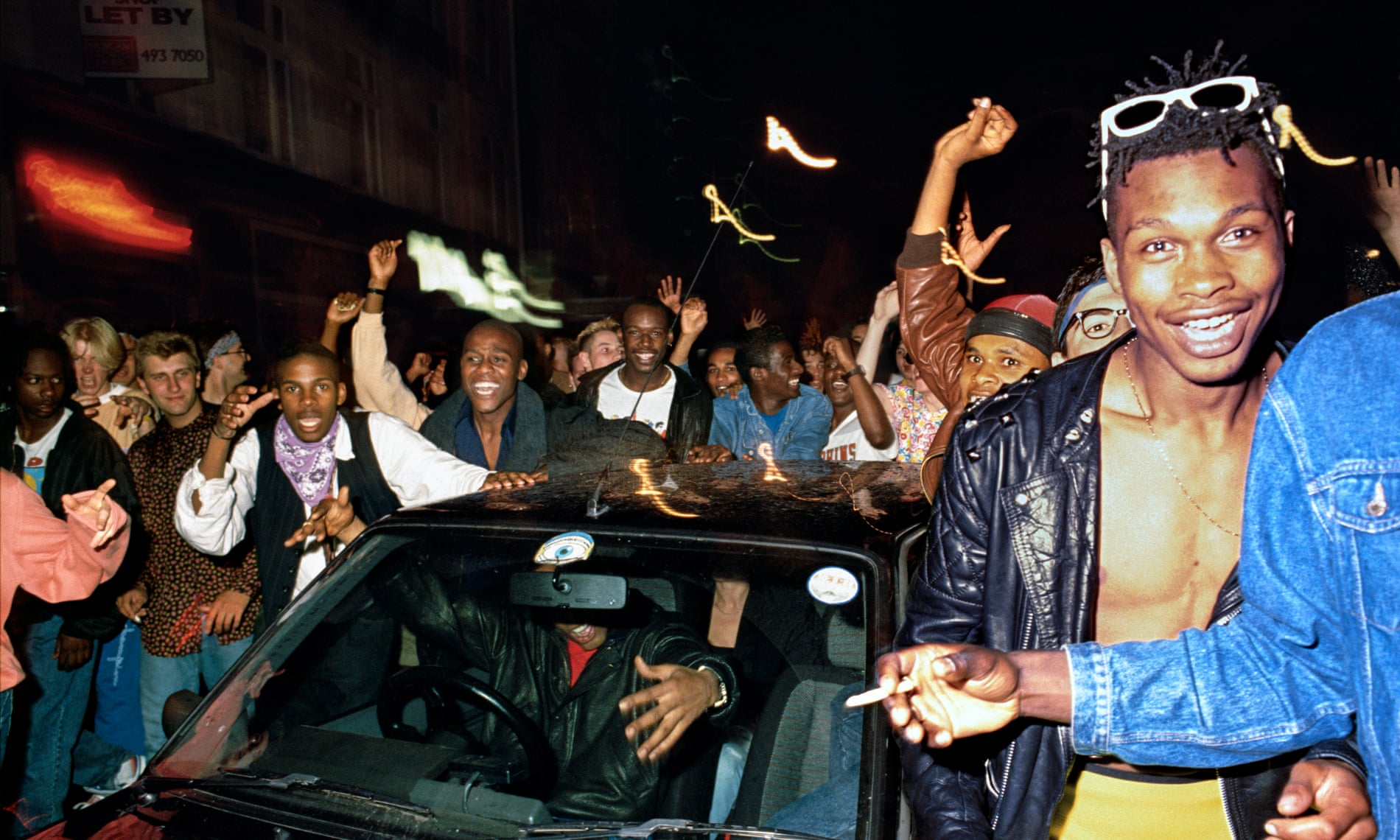 British acid house rave-goers, courtesy of The Guardian.
United Kingdom:
There are few countries that have more influence over house as a genre and as a movement more than the United Kingdom. The wildfire across the pond began with the creation of acid house in Chicago, and the subgenre's squelching basslines and heavy, distorted usage of the synthesizer took on even more strongly in London. Acid house soon got deconstructed into several other house subgenres, including hardcore, breakbeat, and jungle, all of which were played in illegally renovated warehouses, barns, and pirated radio stations across the British countryside.
With the United Kingdom serving as a beacon of collaboration for music across all genres, many British DJ's such as A.G. Cook, Aphex Twin, and Fat Boy Slim have become household names. Some, including DJ Riton, collaborate with other international acts such as Nigerian-based Kah-Lo to make the British house scene into a melting pot of musical talents.
Notable artists: Riton, Duke Dumont, Jamie xx, A.G. Cook, The Prodigy, Aphex Twin, Fatboy Slim
German DJ duo Cosmic Gate; photo courtesy of Peter Chiapperino.
Germany: 
Experimentation with electronic music in Germany began as early as the 60's. Over the decades, the genre was shaped and shaped again within the country during some of the most tumultuous points of its history; during the 90's, some of the most popular (and illegal) rave hotspots were established along where the Berlin wall once stood. Germany has since become a hotspot for international electronic music festivals including Love Parade, with the New York Times calling Berlin "arguably the world capital of underground electronic music" in 2018. With this being the birthplace of electroclash, trance, and several other house and techno subgenres, Germany was, and still is, one of the world pioneers in the rave movement.
Notable artists: Cosmic Gate, Robin Schulz, Zedd
A sample of italo house from Italian DJ duo, Souldynamic.
Italy:
As the disco movement faded into obscurity in the United States, the creation of italo disco was all the rage in Italy. Predominantly English lyrics paired with underground Euro-dance tracks defined the Italian club scene, and the creation of the subgenre eventually lead to the creation of another: italo house. Compared to Euro-house, italo house is more upbeat, euphoric, and often highlights the piano in its techno composition.
Notable artists: Souldynamic, Benny Benassi, Spiller, Alex Gaudino
A glitch in the matrix: Daft Punk without their masks! Photo courtesy of Dancing Astronaut.
France: 
It's impossible to talk about house music on an international scale without bringing up France at least eight times. The popularity and influence of house on both the music and nightlife scene in France not only defined the nation, but a cultural movement that extended past the 90's and beyond. Including iconic acts such as Daft Punk and Justice. French house is defined by its celebration of early disco, combined with the modern production techniques of audio filtering, reverb, and other fun stuff.
Notable artists: Daft Punk, Justice, David Guetta, Cassius, Yuksek
Russian DJ Arty, courtesy of Drew Ressler/Las Vegas Weekly.
Russia:
There is no consistent or dominant sound to define Russia's electronic music scene. In fact, depending on which Russian producer you ask, there isn't much of a "house scene" in the country at all, as it would be defined on an international or even local scale. With the diminishing of nightlife and music festivals, producers have since relied on competing with each others' experiments, and not their crowds, to flourish the genre.
Notable artists: Arty, Polina Griffith, Karina Istomina
Hardcore DJ Miss K8 performing at Masters of Hardcore 2022; photo courtesy of Miss K8.
Ukraine: 
According to the Ukraine Crisis Media Center, electronic music and its scene "...is erasing the borders between time and space...combining academic music with techno and house, baroque, and modern arrangements." During the pandemic, DJ's across the country used abandoned castles to host underground raves, combining historic venues with modern music. With the ongoing war with Russia, Ukrainian producers have found their own resilient methods to experiment with music and still distribute their work---from home, or from hiding.
Notable artists: Artbat, Miss K8, Onuka, Svetlana Loboda
Oceania
Australian pioneering DJ duo The Avalanches in their studio; photo courtesy of MusicTech.
Australia:
House made its way in small ripples to Australia towards the start of the millennia. The boom of Australian electronic music on an international scale is often credited to the release of The Avalanches' Since I Left You, which is one of the most often-cited records of inspiration for many producers today. The psychedelic production value of the album influenced the slower, trance-y scene that defines Australian house.
Notable artists: The Avalanches, Alison Wonderland, Flume, Havana Brown
Former drum and bass DJ and current New Zealand Prime Minister, Jacinda Ardern, gifted Prince Harry this 2009 D&B album by Shapeshifter upon his entry into the country.
New Zealand:
When Prince Harry visited New Zealand with his wife Megan Markle in 2018, Prime Minister Jacinda Ardern gifted him a drum and bass album. The fast-tempoed subgenre defined by very fast BPM's and heavy drum beats is the reigning musical phenomena in the club scene, with its love accredited to the country's Maori culture.
Notable artists: Shapeshifter, Nanotek, Jacinda Ardern (yes really!)
Africa
Dutch DJ Armin Van Buuren performing live in front of the pyramids of Giza; photo courtesy of Armin Van Buuren.
Egypt:
The Egyptian house scene predominantly thrived in the 90's, with the youth of Egypt particularly embracing the PLUR rave culture. Rather than Peace, Love, Unity, and Respect, however, Egyptian rave-goers adopted (rough translations here): "Tanaka (Strength), Sharmata (Shyness), Individualism, and more Tanaka" or TSIT.
Notable artists: ZULI, ANBA, 3Phaz
A sample from French artist Phil Von in collaboration with traditional Gnawan composers.
Morocco:
According to Unes, who is often dubbed as "the godfather of Moroccan house," "There is a musical solidarity between Morocco and Detroit," based on the already-popular Moroccan dance genre, gnawa. Many producers have used the house genre to express their activism subtly in their lyrics; one producer, Mr. Crazy, was arrested in 2014 for "offending the state" with his subliminally rebellious house tracks.
Notable artists: Unes, Akizzbeatzz, Yasmean
Nigerian house artist Kah-Lo with British DJ Riton; photo courtesy of NME.
Nigeria:
Nigeria has their own electronic subgenre scene, with the creation of Afro-electronic in the country. The movement adopts a similar pattern from other countries' electronic music scenes in pulling both from traditional and modern musical production. Many Nigerian vocalists, such as Kah-Lo, are widely used in American and European house collaborations, making Nigeria the second most avid Spotify-streaming country in the world.
Notable artists: Kah-Lo, Niniola, Ajebutter22, Runtown, Sensei Lo
A sample of Afro house from South African DJ Esa.
South Africa:
Beginning its reign in the past decade, afro house has since defined the house music scene across the continent. Often considered a subgenre of deep house, afro house is more "stripped down" in its instrumentals and vocals, adding more to the culture and identity of the music and the scene from which it originates. 
According to South African music festival director Shaun Duvet, "South Africa is the biggest purchaser of deep house music per capita in the world. The record sales are massive here..."
Notable artists: Black Coffee, Die Antwoord, DBN Gogo, Sibot
Asia
A sample of breakbeat-inspired Chinese techno from Hong Kong-based producer, FINGERGAP.
China:
We don't want to get political here, but let's just say that the recent, more experimental house compositions coming out of China within the past decade has been really really really cool. With mostly industrial and traditional influences, Chinese house focus on breaking the barriers of what can be defined as electronic music.
Notable artists: FINGERGAP, Anti-General, LIZZY, Howie Lee
Deep house, Bangalore-based DJ Tasnneem; photo courtesy of POWER HORSE.
India:
The first school of electronic music in India was founded at the National Institute of Design in 1969. Since then, the second most populated country in the world has embraced the underground house scene, with dozens of house producers being introduced from the country every single day.
Notable artists: Tasnneem, Nucleya, Big City Harmonics, Sandunes, NISHA
Underground rave-goers attending the secret PURE 2000 rave in Tokyo (November, 2020); photo courtesy of The Glow.
Japan:
Nightclubs across Japan began embracing the house genre upon its heyday in the U.S. in the 80's, but the creation of the CD led to 90's DJ's such as Ko Kimura to innovate how house tracks could be mixed. Focusing more on flow, narrative, and enhanced samples, Japanese house developed its own cultural phenomenon in the 90's and beyond.
Notable artists: Ko Kimura, m-flo, Towa Tei, Studio Apartment, Satoshi Tomiie
Pakistan:
A sample of Pakistani techno from Karachi-based producer, TMPST.
With government pressure and lack of funding for public night venues and music production, Pakistani DJ's and rave-goers alike have resorted to getting creative with how they distribute their music and host their events. With secret raves across the beach in the 90's migrating to vacated warehouses today, Pakistan's bustling and ambitious EDM scene has contributed to Pakistan being the most streamed country on Spotify since the app's full international market release in 2022.
Peggy Guo; photo courtesy of The New York Times.
South Korea:
Perhaps not as catastrophic as its K-Pop, Korean House has still taken huge strides over just the past couple of years. With house and techno being predominantly underground since the 90's, the high production value of Korean house has been exhibited through international names such as Yaeji, Park Hye-Jin, and Peggy Gou.
Notable artists: Yaeji, Peggy Gou, Park Hye-Jin, DJ Soda, MAXIMITE, Raiden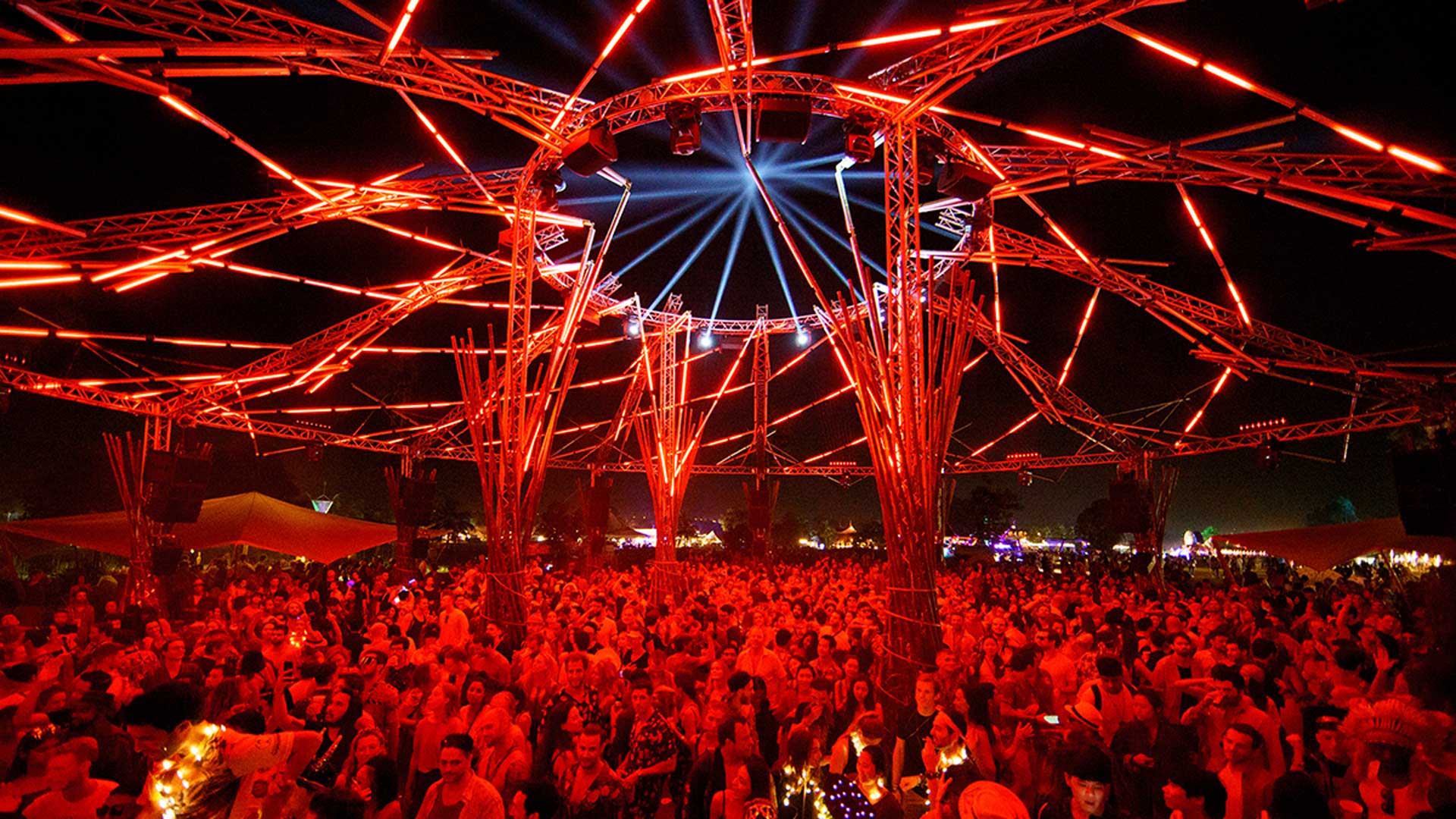 The OPIUM light stage at Wonderfruit, 2019; photo courtesy of festscanner.com.
Thailand:
The EDM movement is most present in Thailand in the form of its music festivals, with its international techno-centric festival Wonderfruit often dubbed as "the Coachella of the East." The country has since been considered an international hotspot for world traveling ravers with no budget whatsoever.
Notable artists: Giantsiam, JoY LiLa, NAKADiA, DOTT
Worldwide Raving and Beyond
The creation and constant evolution of house music has taken the world by storm. Millions of rave-goers now have a means to unify across thousands of miles, spending decades pushing the boundaries of what, universally, a rave is. In its purest form, a rave serves to bring various crowds together under one turntable. Whether or not the penguins in Antarctica will join in the house movement, however, remains to be seen.
The future of raves.